Snowmobile Trail Reports 2018-19 Archives
Trail Report
Jan 2 2019
Conditions: Fair to Good
Trails held up very well through the heavy traffic over the weekend. Groomers were out all day yesterday getting the trails flattened from a very busy week in the Northwoods. We still have some trails that need some work but overall conditions are fair to good. Of course as always as of late we need to watch the forecast as this weekend we are expecting unseasonably warm temps. Be safe and let's ride! We do have rooms available this weekend and our music lineup continues with the David Walters Band on Friday night and DJ Justin Pitlik on Saturday night.
Book Online, Check Availability!
80 Rooms Available, Complimentary Breakfast. Starting at $79/night
Book Your Stay Today!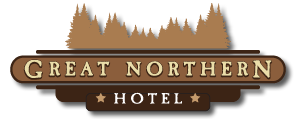 5070 N Hwy 51
Mercer, WI 54547

Reservations: 715-476-2440 
info@GreatNorthernMercer.com
Testimonials
"Wedding Fun in the Northwoods"
Loved the Great Northerner. My cousin got married in the back and the staff was awesome and making the stay personal. Bar was a lot of fun and breakfast did the trick. Would recommend 2nd floor for vehicle noise.
We had to stay here due to sell outs further north but were not disappointed. The rooms were big and clean. The hotel has a beautiful sitting area with Wi fi. Our room was not updated but it appears that they are in the process of doing so. The hotel is right on the ATV/Snowmobile Trail.
"A Very Nice Stay"
Good price, very large, nice room. I would stay here again. The area has lots to see and do. This facility has everything needed for large or small groups. The staff was friendly and professional. We enjoyed our stay and have nothing bad to say about this place. I recommend it.